Marketing has become as an important aspect of any business and we have many applications and tools to automate and ease our effort.
The social media world is on a huge rise and have almost spread to every corner of the world. Thus you should have online presence in the best social media platforms.
We have to be prepared to tackle online marketing problems and we have listed down the 8 must-have social media marketing tools for 2021.
Canva
Buffer
Hootsuite
Buzzsumo
Bitly
Adespresso
IFTTT
Sumo
We would say that Canva is one of the best and useful tool for your social media journey.
We, Duri Digital also prefer to use Canva for the design features it offers even in Free plan. Canva can be used to design Social media post, Posters, Flyers, Brochure designs, Business cards designs and many more.
They have a vast range of templates and design features. Only that the stock and graphic images are paid. But, overall this is one of the best and easy to use.
What it does:
Logo Designs
All Social media post designs
YouTube channel designs
Website designs
Flyers & Brochures
Presentations and many more.
To avail our Graphic Design services, Contact us.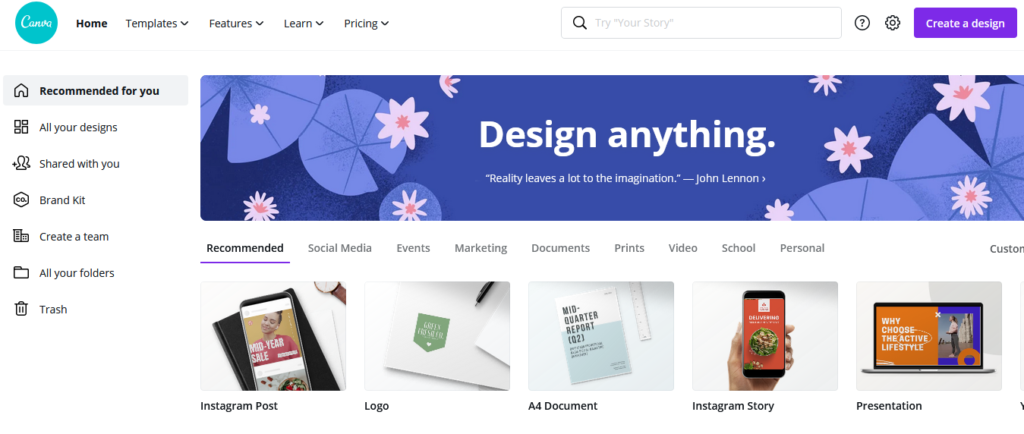 Buffer is like a social media assistant, which helps in managing multiple social media accounts.One can schedule post and engage with audience in Buffer.
Start with the free account option which allows single account and then look if it suits your needs. Then if needed, use the paid version of the application to ease your work.
What it does:
Schedule and publish
Engage with audience
Measure analytics
Start with 14-day free trial.
Hootsuite is one of the best and most effective social media marketing and management tool.
It allows users to easily manage all their social media channels, schedule post and engage with campaigns. It also allows you to create a common chat space for your organization to keep track of your work activities. Try the 30 days trial version and if it suits your business go on to premium version.
What it does:
Manage all social accounts
Schedule and publish post
30-day trial before going premium.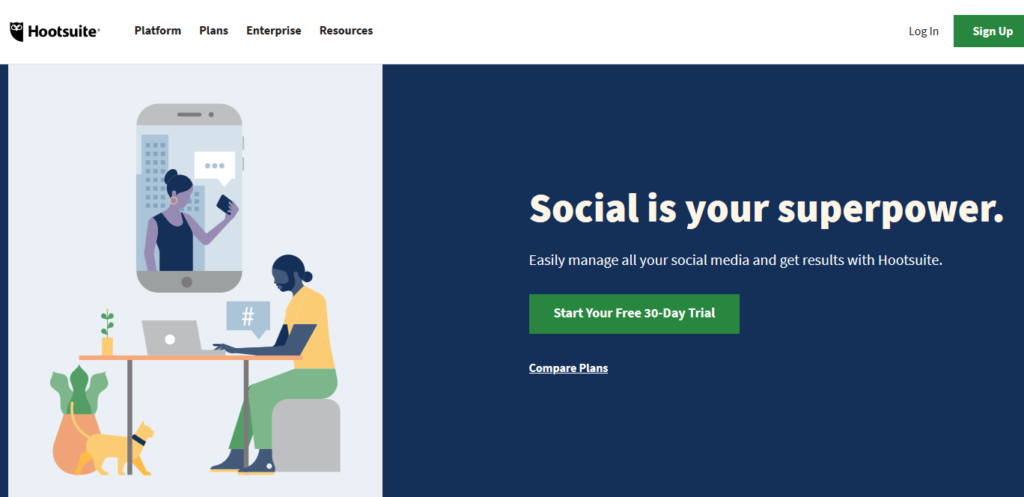 Buzzsumo is an research tool that helps you find new and engaging content ideas.
Content research is a must to gain organic growth and buzzsumo is the most powerful online tool for the task. you can get content ideas, popular content in other sites, competitor content ideas and more.
Another interesting part is that you can identify influencers and collaborate with then to create high performing and engaging content for your business.
It has both free trial and paid plans.
What it does:
Find high performing content
Give out content ideas
Monitoring performance
Collaborate with influencers.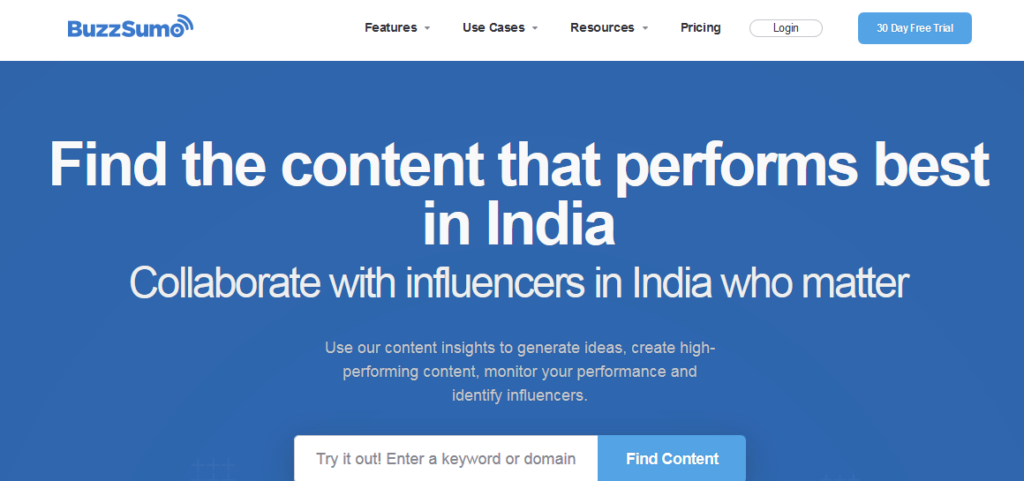 Bitly –  A Link management and shortener tool which is probably efficient one for bloggers.
It allows you to shorten your links so that it may be short and clickable when sharing.
Bitly is a free services and these links never expires.
What it does:
Shorten URL
Link management
It is Free and never expires.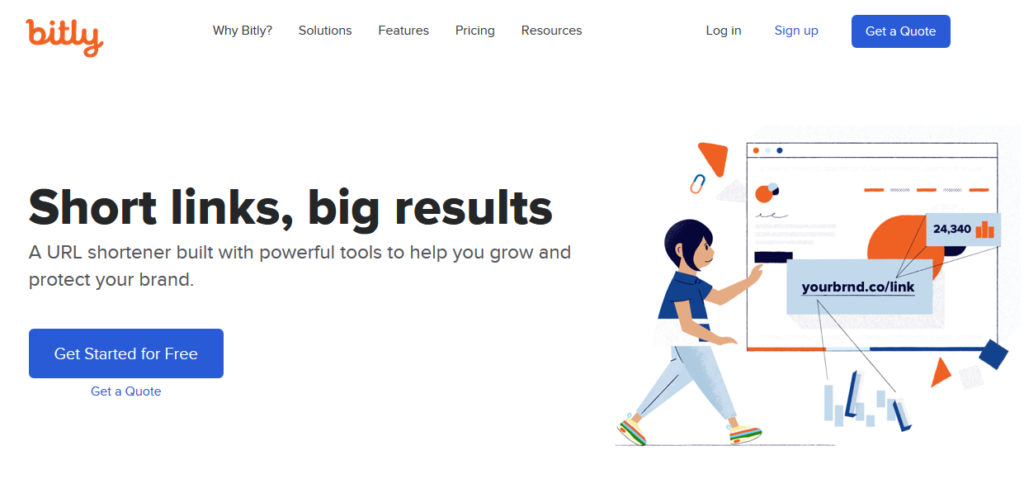 Adespresso is the sister company of Hootsuite founded in 2011 as a tool to automate ads on social media platforms.
It can be used for Facebook ads, Instagram ads and also Google ads for a 14 day trial before using a paid plan. Have a look at the paid plan pricing.
Try the trial version for 14 days. You just have to signup, create an ad and set it run. If you love the service, go on to avail the paid plan.
What it does:
Common platform to run all ads.
Auto ads mode
It has a 14 day trial period.
Well, everyone knows that Facebook rules the digital advertising world.
Facebook ads manager allows you to manage your social media pages, schedule post and run advertisements. These ads are also connected to Instagram, WhatsApp, YouTube and other Google networks.
Facebook ads manager is accessible in both mobile and desktop.
Also read:
Sumo is the #1 email capture tool for free of use.
All you have to do is to install the plugin on your WordPress (or) Shopify (or) Google Tag Manger and activate it.
It helps you get more subscribers and grow your email list which you can use for re-targeting your audience.
For your note, it also has a paid plan with more features.
Those were the Social media marketing tools that your should have for you business in 2021. Try these tools and grow your traffic and online business.
Make sure to leave any comments if you have any questions regarding it!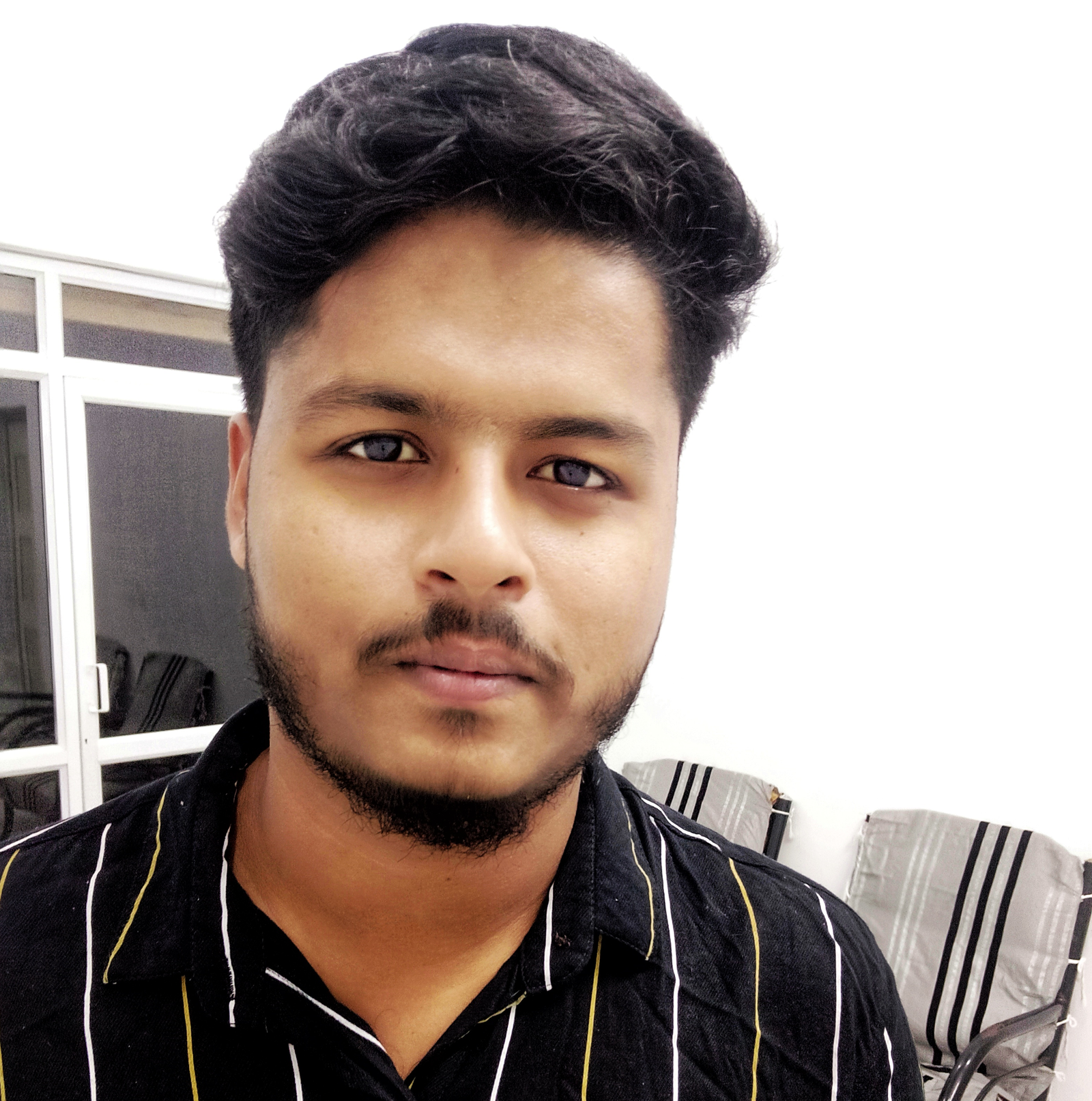 A Blogger and Digital Marketing Executive. Hamza Shariff started Duri Digital as a passion to empower readers to learn and update their knowledge & skills in the digital marketing field.
Duri Digital covers all the aspects of digital marketing, business insights & marketing inspirations. Learn about Digital & Social Media updates, WordPress, Blogging, SEO, DM Tools, Marketing Inspirations and Business Insights!